These are from the journey down to the gite and back – we always drive, and have started to spend a few days on the way. We could drive all the way to the gite in one go but there are other bits of France we want to visit and it breaks things up a bit – it's 400 miles from Caen/Ouistream to Bordeaux but it's autoroute the whole way and actually quite an easy drive.
As an aside, we bought a "Bip n Go" device, which enables you to use "Telepeage" on the autoroutes, meaning we didn't need to use cards to pay the tolls – roll up to the Telepeage lane and the device will beep and the gates open. So easy, it made the journey a lot less stressful for SWMBO, who always had to manage the tolls given the tickets etc are always on the left. It cost something like €20 to buy and activate, and something trivial like €1.50 for each month you use it – worth it IMO.
The best was coming off the autoroute one time to a tollbooth with just 2 lanes – there was a queue of a dozen vehicles in one lane, while the other was empty. The empty lane happened to be the Telepeage lane so we sailed past them all and straight through – I expect the fact that it was a British car passing them all might have upset one or two drivers!
Bordeaux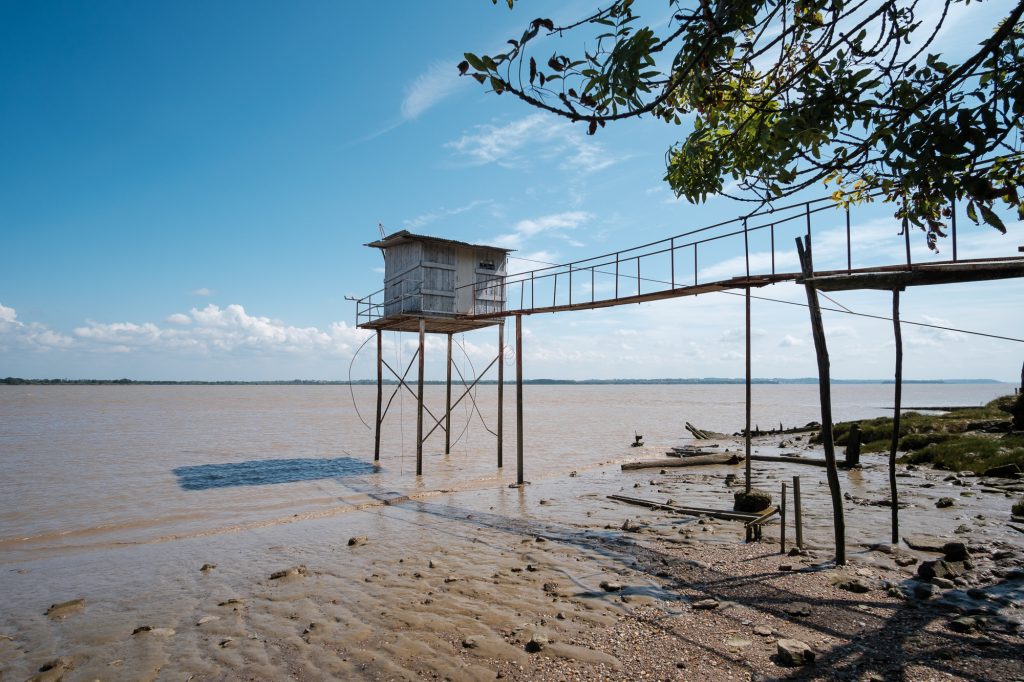 We spent 3 nights just outside Bordeaux on the way down, at Le Pont Bernet not far from Margaux, and went back to a couple of our favourite vineyards to stock up – Chateau Siran in Margaux and Chateau Bouscaut in Pessac-Leognan.
The photos of the fishing huts are from Port Beychevelle, where we had a lovely lunch in the shade, eating the best ham and cheese baguette I've ever had – we stumbled on a very good bakery, which kept us well stocked for breakfasts and lunches.
We won't be going back to Chateau Beychevelle though – a very snooty attitude, whereas Siran and Bouscaut are very welcoming.
---
Loire – Chateau Chambord
On the way home, we stopped for 3 nights in the Loire area, at the Auberge du Centre in Chitenay (birthplace of Denis Papin, a physicist who worked on steam pressure and pretty much invented the pressure cooker in the 1690s).
We visited Chateau de Chambord on the Sunday, which we've been to before – way back in 2004. We didn't actually go into the Chateau this time as it was heaving, mainly because it was the "jours patrimoine" weekend – European Heritage weekend, when lots of historical sites are free. We still had a very pleasant wander around the grounds – although I must admit the scaffolding-covered towers are very much my kind of thing to photograph and seeing it up close might have been interesting!
---
Chedigny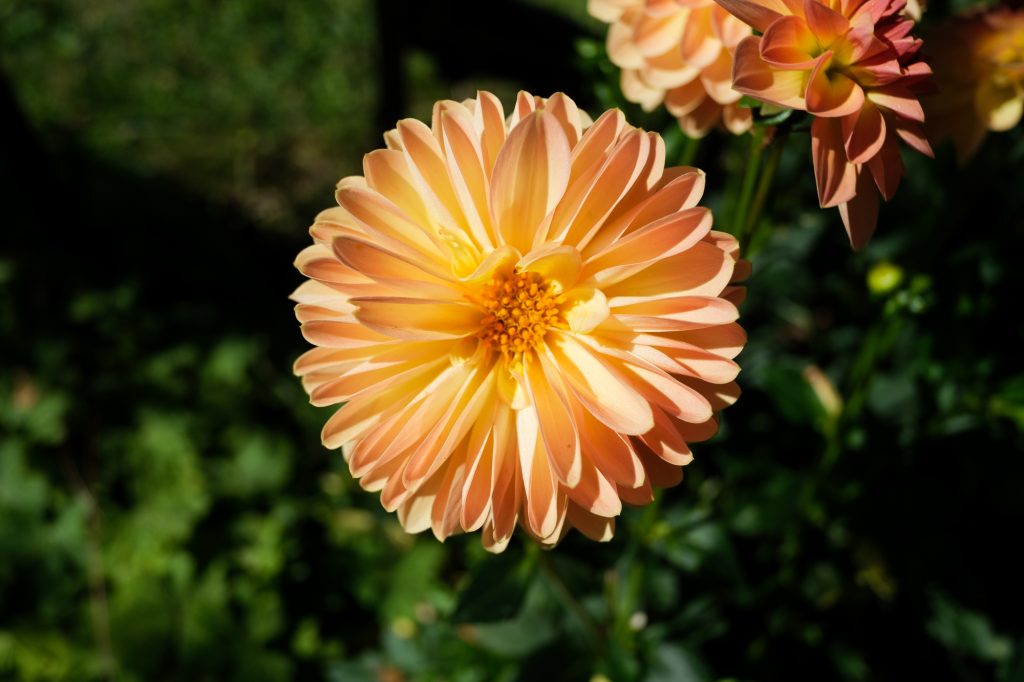 The next day we took a trip out to Chedigny, which is a village SWMBO had found out about a few years ago – it's known for its village-wide displays of roses. Despite the number of roses we had at the gite, there weren't too many out in the village, but it was a lovely little place to have a wander, and there was a nice garden by the church – the Jardin de Cure.
Worth a visit.
---
Chateau de Beauregard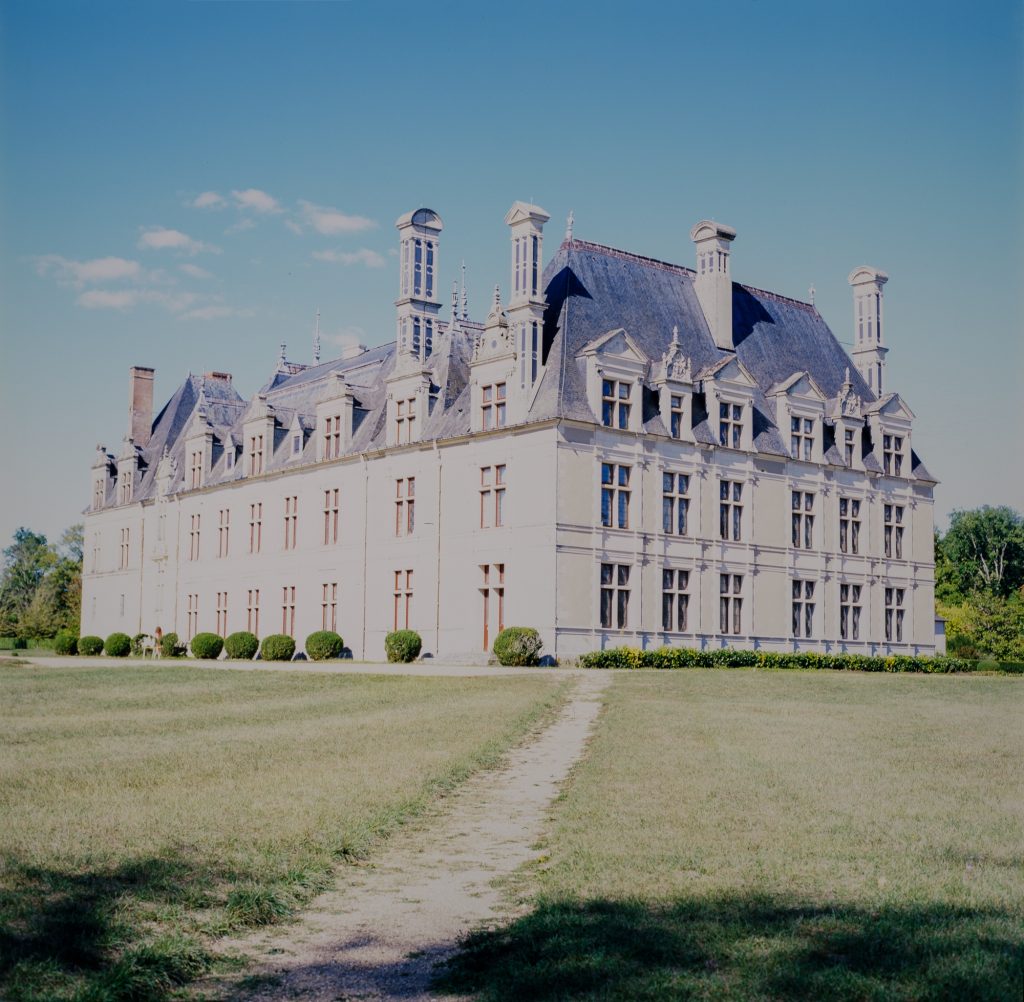 Not too far from the hotel was Chateau de Beauregard – nothing spectacular, but some nice grounds and a formal garden that would probably have been a lot better earlier in the summer (and/or with a less hot & dry summer, I suspect).
---
Ferry Home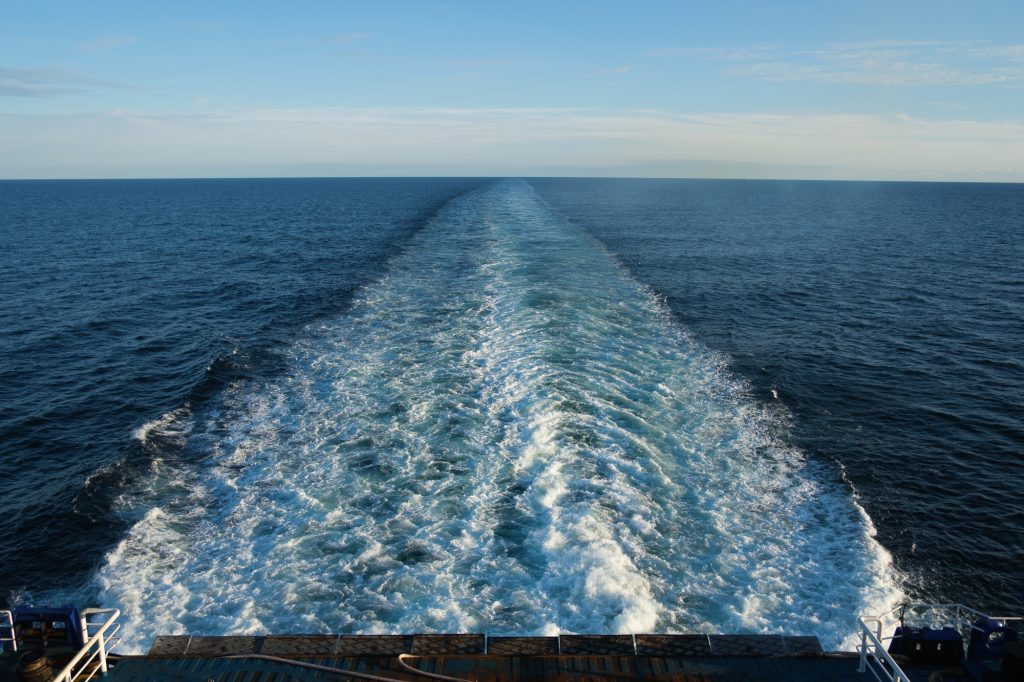 We've been very lucky with our ferry crossings – just one rough one (a Seacat service from Caen to Portsmouth, which was really rather bouncy – they were offering people the option to defer until the next day) and plenty of clear sunny evenings and nice sunsets. This was no exception.
Lots of playing with the fisheye lens here, to (IMO) quite good effect – and a bit of pinholing.