Yes, 2022.
I realised that I blogged absolutely nothing last year, so I'm going to make up for that.
It was a strange year – I was made redundant in April, although the process started the previous November and my departure was confirmed in February, and I started a new job in late September – and I didn't really do that much photography. And it has to be said that what I did do wasn't anything special, to be honest a lot of it was probably therapeutic as the redundancy process wasn't enormously pleasant.
---
Blaise
I spent a fair bit of time in the first part of the year walking around Blaise Estate in Bristol, close to home – I needed to get out and get some form of exercise.
Most of these were taken in January and February, with a few in spring/early summer – it's probably quite easy to tell which as the winter ones are quite bleak, cold, dark and muddy. But I like dark and bleak photos, and that's what it was like.
The way it's worked out is that these are actually all digital – I did shoot some film in Blaise, but clearly nothing that good.
There's a bit of experimentation in here including a few multiple exposures, some with the 7Artisans fisheye lens I bought after the brief experiment with the (not very good) fisheye adaptor, and there's also some different Lightroom presets in use. Are the more processed presets covering for photos that aren't actually that interesting? Answers on a postcard please…
---
Bishop's Knoll and Sea Mills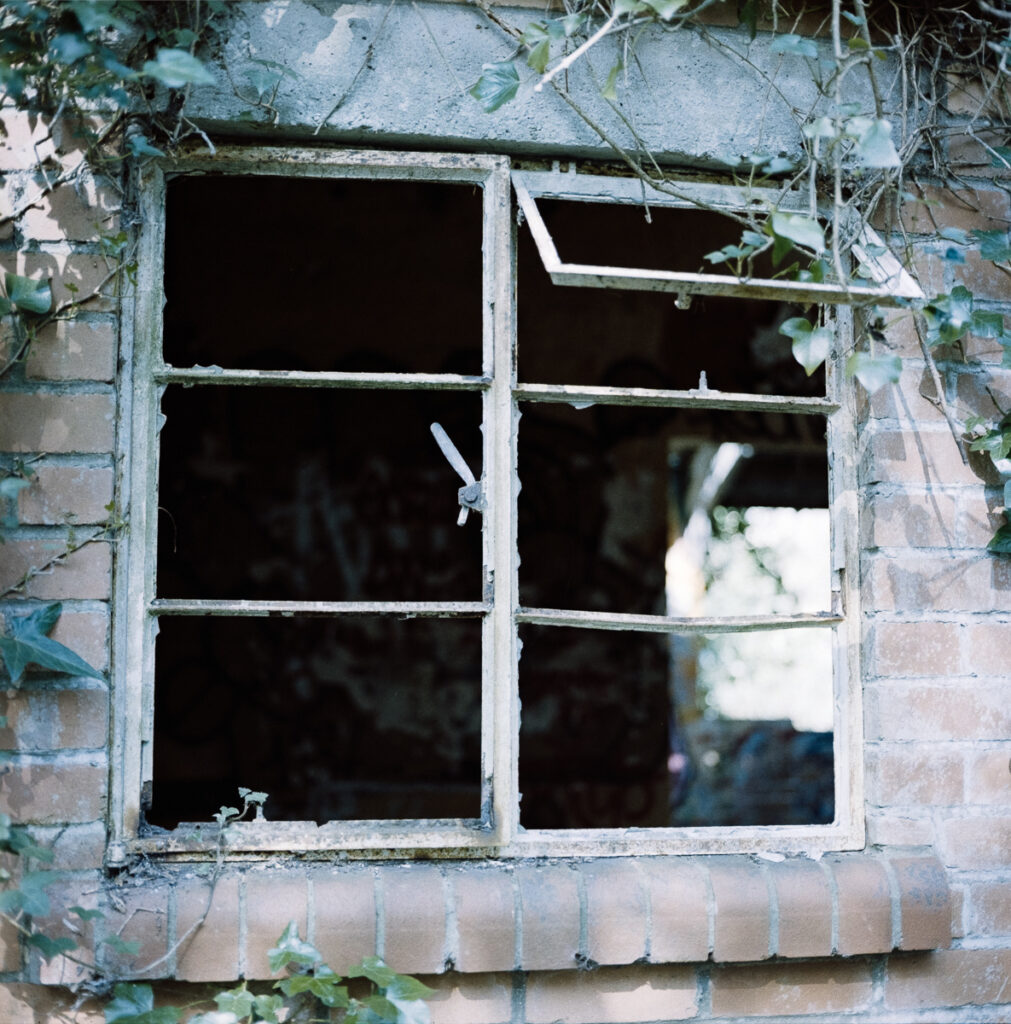 These two sets were taken around the same time the Blaise photos, and they go together as they're very close to each other. Bishop's Knoll is actually two places – Bishop's Knoll itself is the overgrown remains of old terraces facing the Avon. It overlooks Bennett's Patch, a former corporate sports ground and now a nature reserve – and home to the decaying Wicker Whales (there's a sign on the Portway pointing to them saying "Welcome Two Whales").
The Bishop's Knoll/Bennett's Patch photos are actually all on film.
I made some heavy use of my Ondu Panoramic Pinhole camera last year (the vertical ones do throw the gallery layouts out a bit!), and the square ones are from the Hasselblad. And yes, the colours are supposed to be like that – I used Lomo Metropolis and Lomo Purple film, which give some interesting results.
---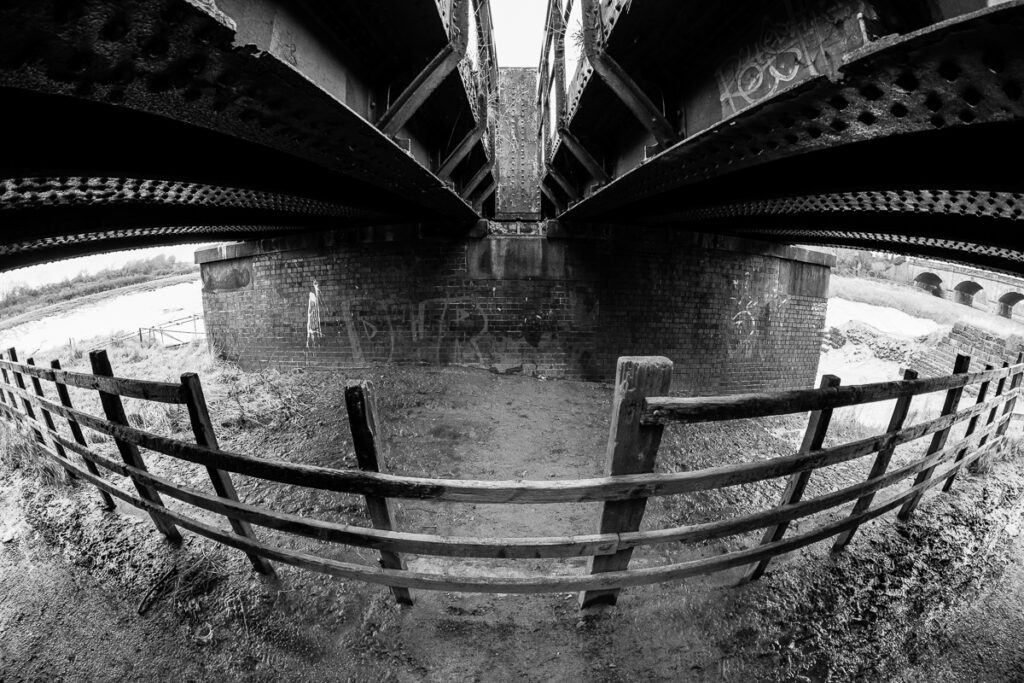 Despite being mainly taken on the same visit, the Sea Mills shots are primarily digital, and seem to feature quite a lot of fisheye. But hey, it was a new toy and I was enjoying using it so sue me.
And all converted to black and white as it was that kind of a day.
The colour images are all film – the oddly-coloured Hasselblad ones are Lomo Purple again.
(Safety note: Yes, the railway line is in use – but there aren't many trains, especially on Sunday mornings, and I was paying very close attention to what I was doing. Don't dick around on railway lines.)